Secure payment
Fast shipping
Price Match Guaranty
The GVM BP-A60 Dual Charger with one Lithium-Ion Battery set is designed to provide all you need to power Canon EOS series cameras that accept Canon BP-A-type batteries. The 100-240V dual charger features two BP-A60 battery plates and an LCD display that shows battery charging status. The charger provides 1.5A when a single battery is in the charger and provides 1A to each battery when both are charging simultaneously. The charger has a pre-charging feature that helps to extend your battery's life. The charger also features a USB output that provides a 5V, 2100mA charge to a smartphone or small device while the charger is plugged into an AC source. The batteries have no memory effect and are fully decoded so they can be fully charged with accurate power metering.
LCD Dual Fast Charger, Wide Range Compatibility
It can charge for batteries with 6.8V-16.8V of any capacity. Control MCU can automatically identify the voltage of the battery, going intelligent charge when being charging, and prevent from overcharging.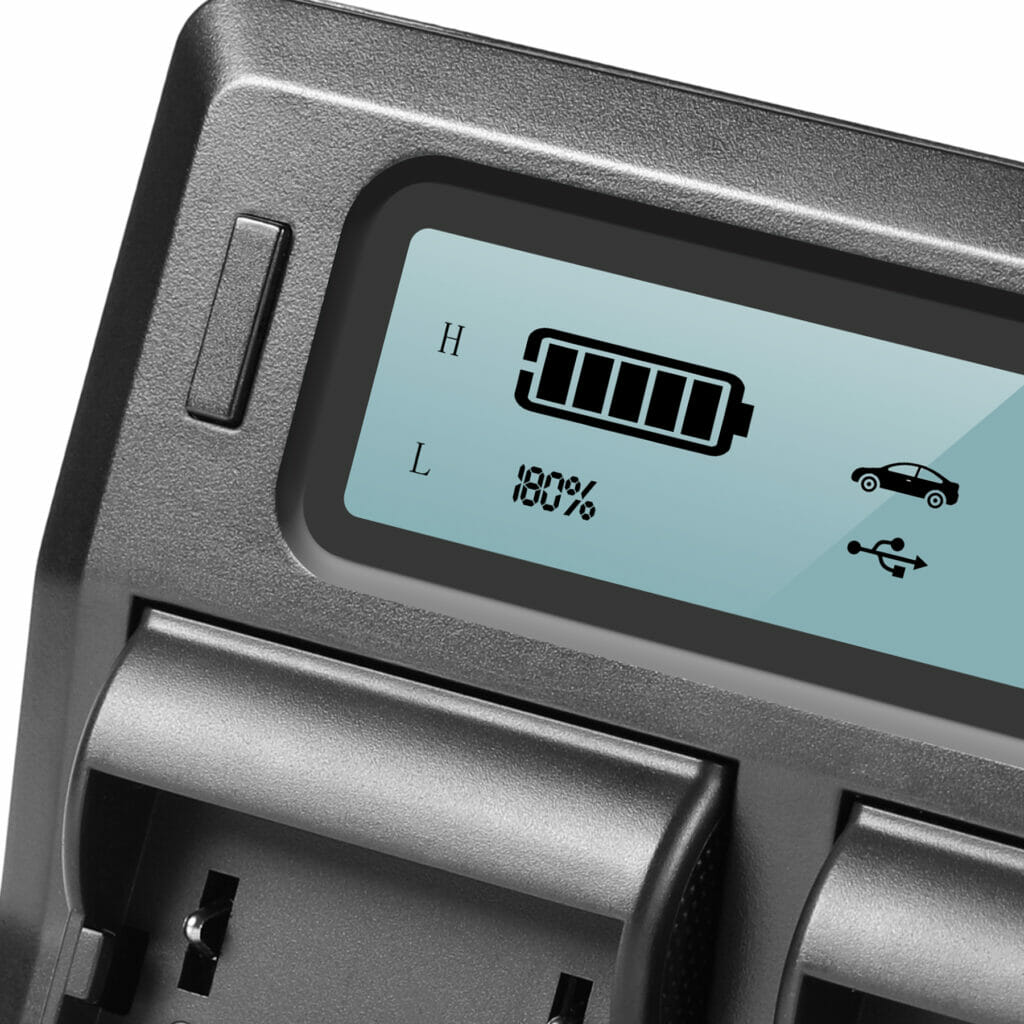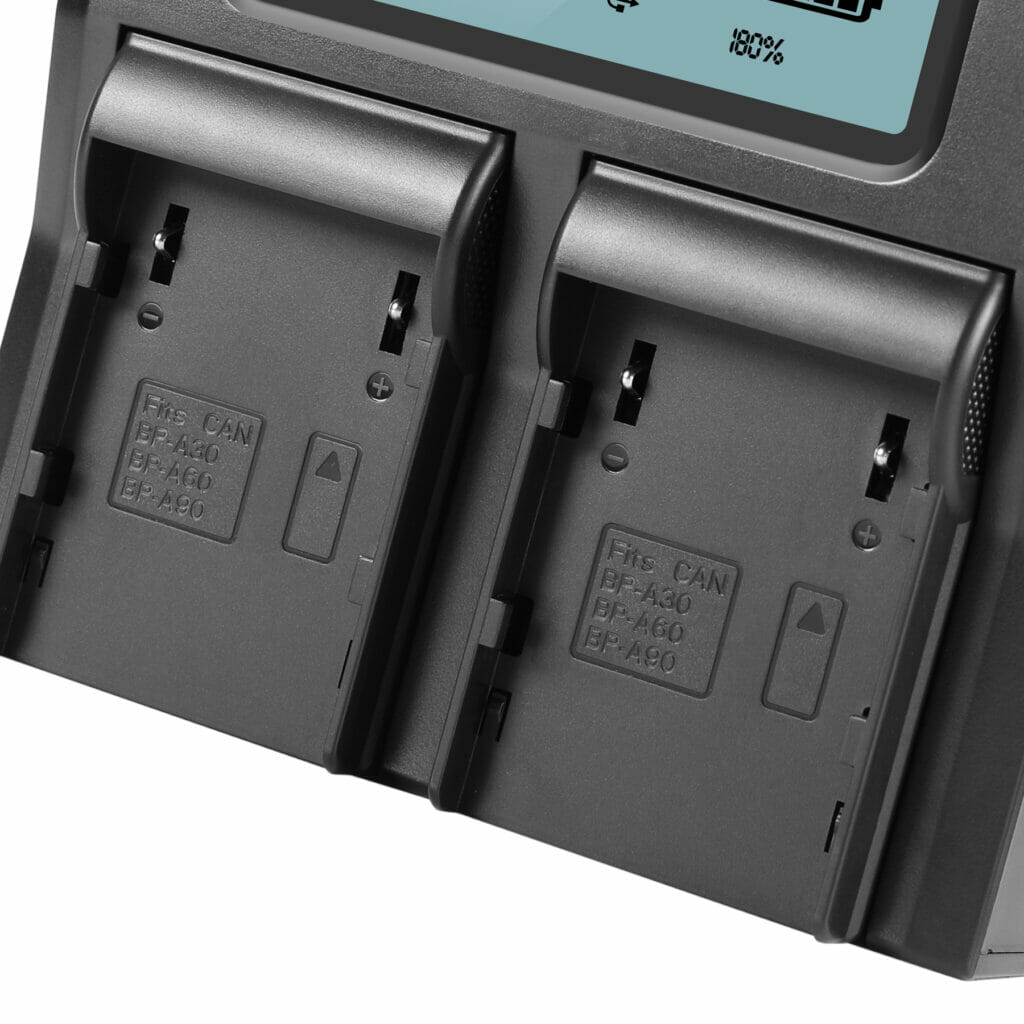 Two baskets can charge two batteries at the same time, change different plates, suitable for most digital batteries. Two baskets
Charging Type is CC/CV With Good Reliability And High Efficiency
With the function of pre-charging and li-ion battery 0V activation which can effectively extend battery life.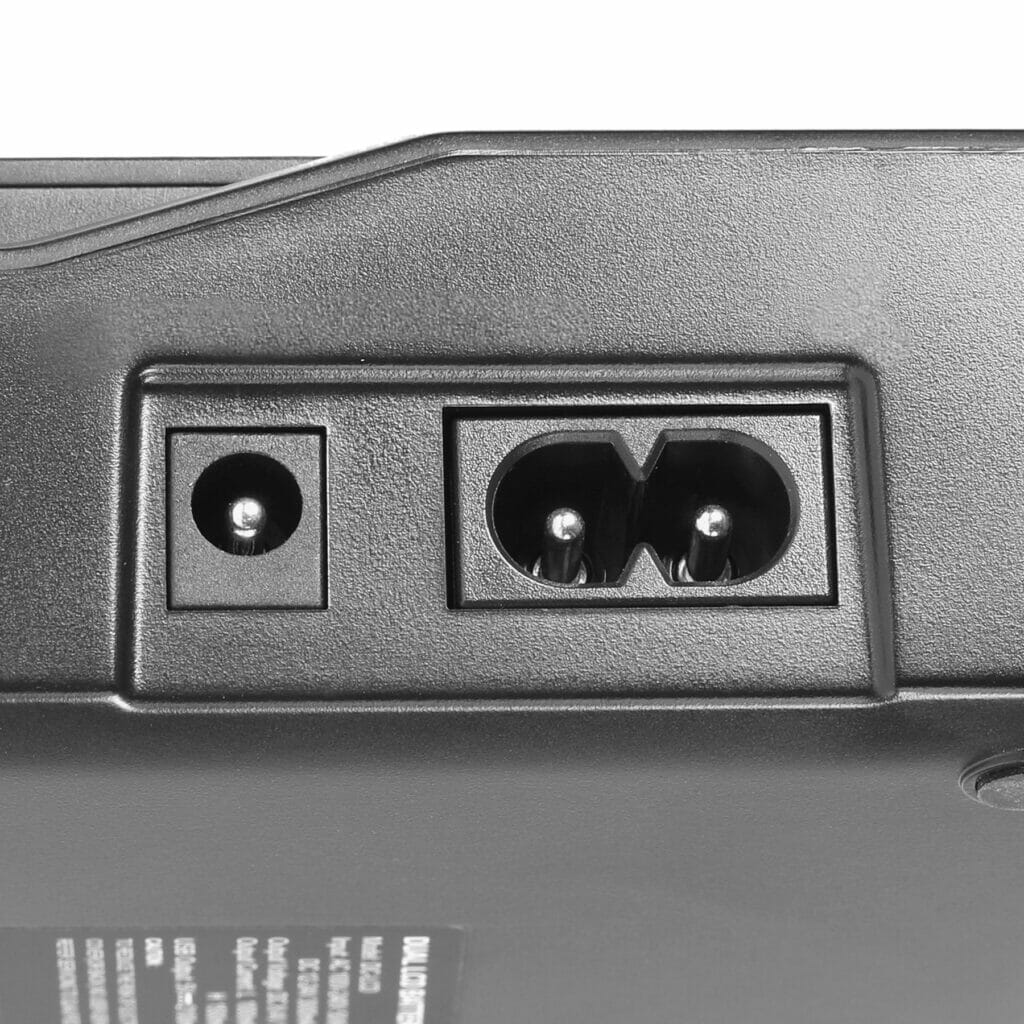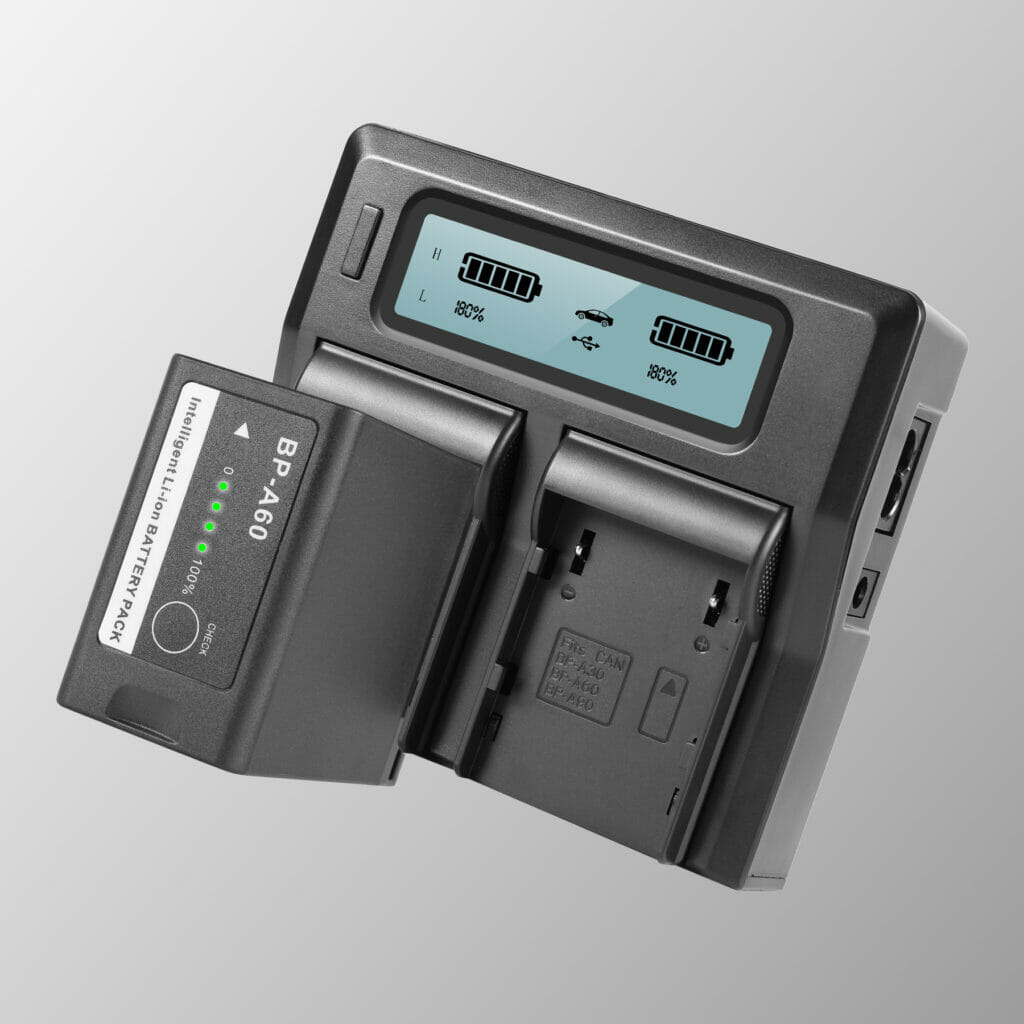 Fully Compatible Model List
Canon Battery BP-A30 BP-A60 BP-A90, Canon Battery Charger CG-A20, and Canon EOS C200, EOS C200B, EOS C300 Mark II PL Cinema, EOS C500 Mark II 6K Full-Frame Camera.
AC100-240V 50/60Hz 1500mA(Max)
DC12-24V 3000mA(Min)
DC8.4V / 12.6V / 16.8V
Wireless Smartphone Control in APP Mode
GVM LCD Charger with BP-A60 Battery
1 x Replacement BP-A60 Battery
1 x LCD Dual Fast Charger
1 x US Power Cord
1 x Car Adapter
1 x LCD Charger User Manual
Thank you for visiting and shopping at Diopte Following are the terms and
conditions that constitute our Shipping Policy.
Shipping time
Domestic Shipping
Handling time: 1 - 2 Business Days
Transit time 2 - 7 Business Days
Domestic Shipping Policy Free shipping
All orders are processed within 1-2 business days. Orders are not shipped on weekends or holidays. All items ordered on Monday-Friday before 3 PM EST will ship out the same day.
If we are experiencing a high volume of orders, shipments may be delayed by a few days. Please allow additional days in transit for delivery. If there will be a significant delay in the shipment of your order, we will contact you via email or telephone.

Shipping rates & delivery estimates
Shipping charges for your order will be calculated and displayed at checkout.
All of our products have free shipping.
Shipment confirmation & Order tracking
You will receive a Shipment Confirmation email once your order has shipped containing your
tracking number(s). The tracking number will be active within 24 hours.
Customs, Duties, and Taxes Diopte is not responsible for any customs and taxes applied to your order. All fees imposed during or after shipping are the responsibility of the customer (tariffs, taxes, etc.).

Damages
If the item arrived damaged or faulty please contact us as well as the shipping provider, so we can help to solve this problem.
Please note that all of our products have factory warranty as well we offer 30day money guaranty
Tracking Information
If you need any updates or information about your order status please contact us and we will update you with the order status.
As soon as your product is shipped you will receive a tracking number where you can track your order with the shipping provider
Item not arrived
If your item did not arrive please contact the shipping provider. Only then contact us.
Item is Missing
If item is missing please contact us so we can take appropriate steps
Shipping Providers
Our Shipping providers Are: USPS, UPS, Fedex, DHL
International Shipping Policy
Please contact for Pricing
Shipping Address: Diopte
1 E Erie St
Ste 525 Unit #2153
Chicago, IL 60611
United States