Secure payment
Fast shipping
Price Match Guaranty
The Teleprompter TL-C for iPad Tablet & Smartphone from GVM is specially created for senior photography enthusiasts, it can solve the problem of forgetting words and wrong words in live broadcast/studio photography/YouTube video shooting, which is making the broadcast more relaxed and natural.
It use aluminum alloy base and bracket, equipped with 1/4 and 3/8 screws you can install it on the tripod, beside the 1/4 or 3/8 screw holes on the bottom you can install SLR Cameras, Digital Cameras, DV Machines, etc. The mirror screen can reflect the content displayed on the tablet/mobile phone, when shooting you can see the content of tablet/mobile phone in the mirror screen.
When using our "GVM Teleprompter" APP on your phone, you can set the content, font size, playback speed, background color and whether to mirror the prompt. Morever, you can use the Bluetooth Controller we provide to control the text playback by "start/pause" when using APP to play text.
Tripod-Mount Mobile Teleprompter
TQ-M Teleprompter with ipad ,smartphone and Can install SLR, camcorder, digital camera, DV machine etc. supports up to 10.5″ tablets,Designed for small- to mid-sized cameras.Adopt Solid Aluminum Construction is strong and sturdy.Apply to 1/4″-20 and 3/8″-16 tripod-mount threads,Easy to use without assembly.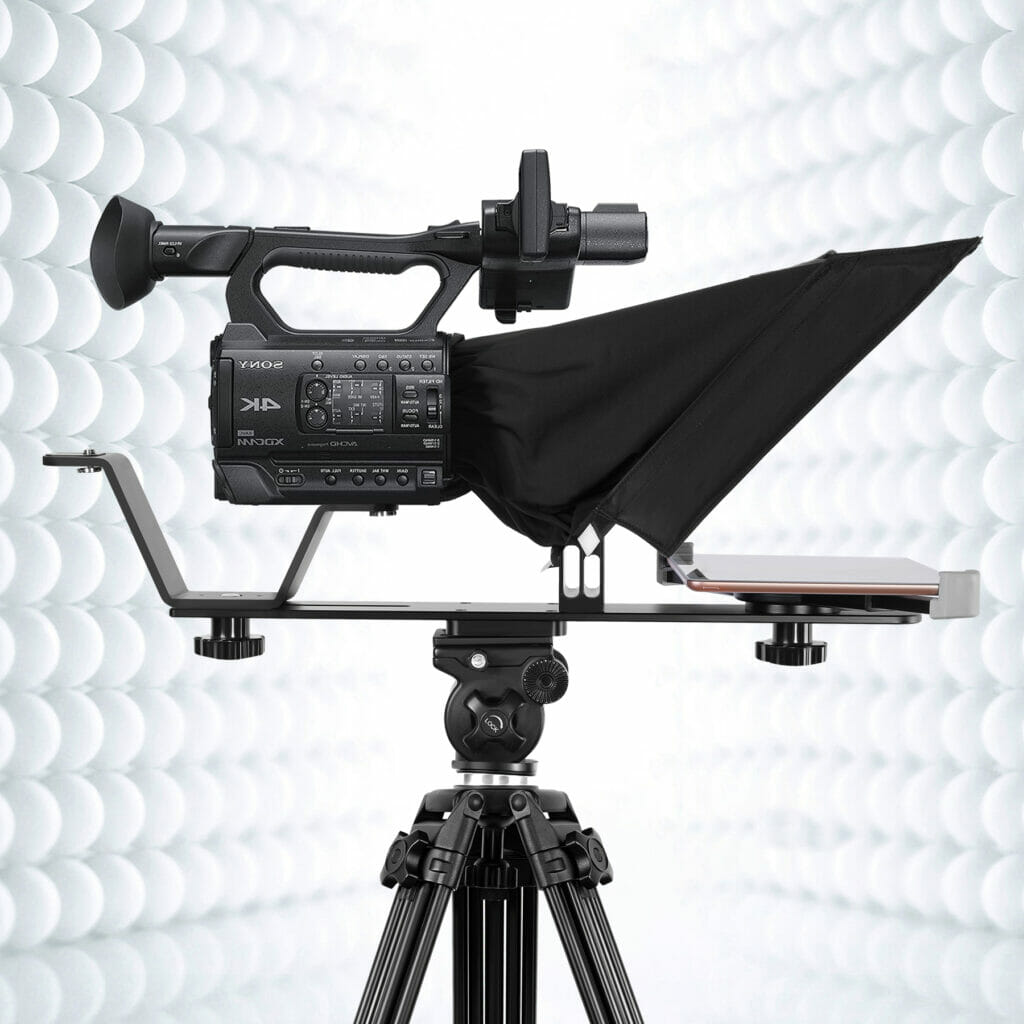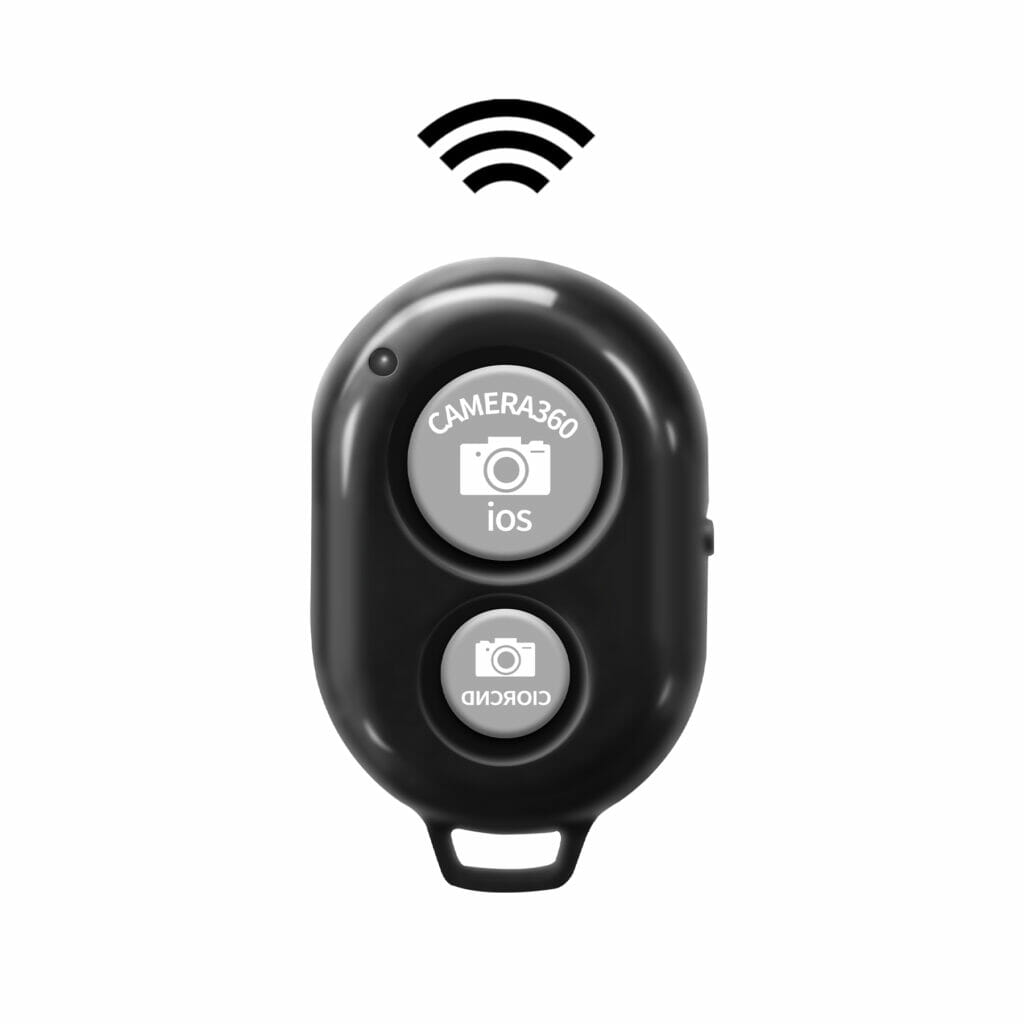 iOS/Android GVM prompting app with adjustable font size, Teleprompter kit adjustable playback speed, and background color,Bluetooth remote control with scroll speed and scroll start/stop controls.
Supports Up To 10" Tablets & Phones
The Teleprompter mirror plane adopts a colorless beam splitter, and the surface is a multi-layer dielectric coating (hard film), no light loss, suitably equipped with various high-definition lenses, ultra-wide viewing angle design, the prompter document display is clear, no ghosting.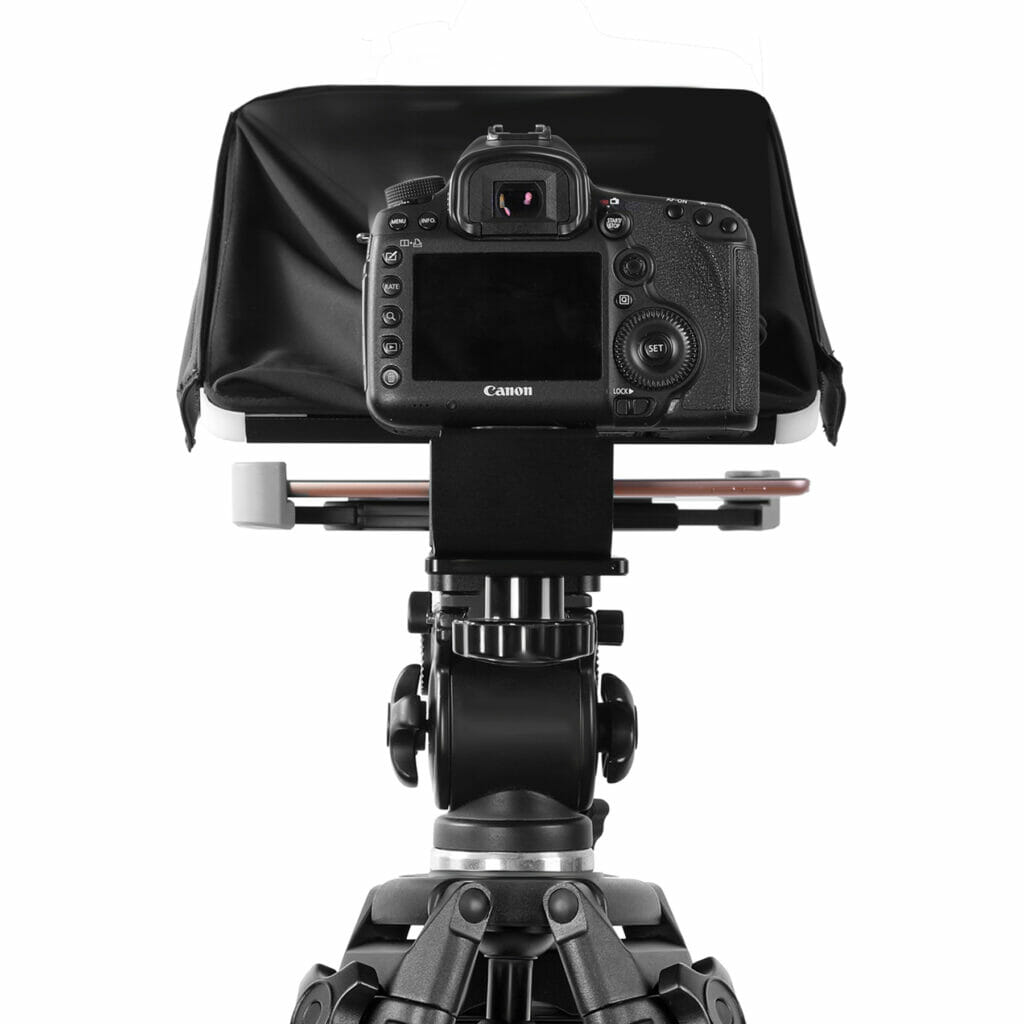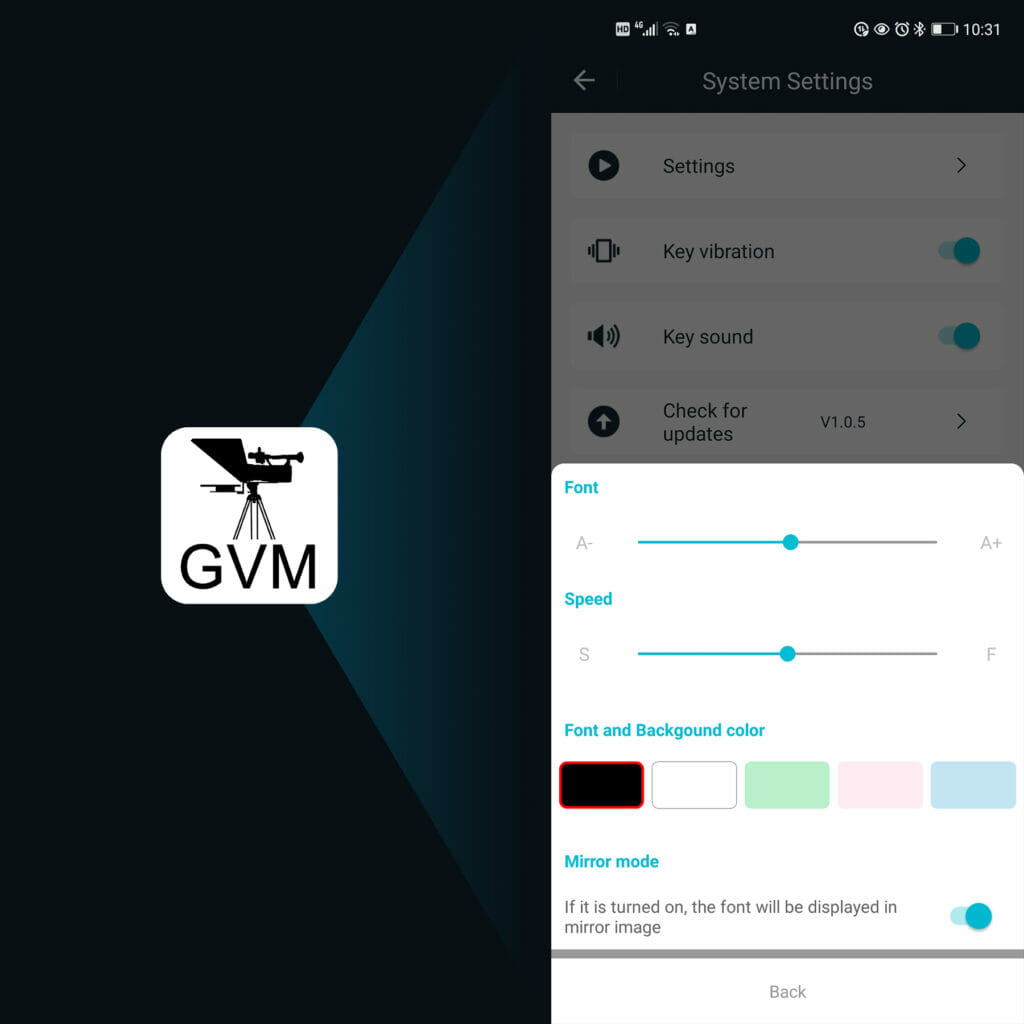 IOS/ANDROID Prompting APP
Teleprompter featured with standard beamsplitter allows you to clearly read scrolling text while looking directly into the camera, perfect for vlog, YouTube live broadcast, online class, video recording, interviews, video studio, news and presentation. No need to recite the script!
Tripod-Mount Mobile Teleprompter
Remote Control
Supports Up To 10″ Tablets & Phones
IOS/ANDROID Prompting APP
GVM Teleprompter TQ-M
1 x Teleprompter Base
1 x Mirror Screen
1 x Camera Stand
1 x Tablet Clip
1 x Phone Clip
1 x Light Shield
1 x Hexagonal Wrench
1 x 1/4 Screw
1 x 3/8 Screw
1 x Bluetooth Remote Control
1 x User Manual
Thank you for visiting and shopping at Diopte Following are the terms and
conditions that constitute our Shipping Policy.
Shipping time
Domestic Shipping
Handling time: 1 - 2 Business Days
Transit time 2 - 7 Business Days
Domestic Shipping Policy Free shipping
All orders are processed within 1-2 business days. Orders are not shipped on weekends or holidays. All items ordered on Monday-Friday before 3 PM EST will ship out the same day.
If we are experiencing a high volume of orders, shipments may be delayed by a few days. Please allow additional days in transit for delivery. If there will be a significant delay in the shipment of your order, we will contact you via email or telephone.

Shipping rates & delivery estimates
Shipping charges for your order will be calculated and displayed at checkout.
All of our products have free shipping.
Shipment confirmation & Order tracking
You will receive a Shipment Confirmation email once your order has shipped containing your
tracking number(s). The tracking number will be active within 24 hours.
Customs, Duties, and Taxes Diopte is not responsible for any customs and taxes applied to your order. All fees imposed during or after shipping are the responsibility of the customer (tariffs, taxes, etc.).

Damages
If the item arrived damaged or faulty please contact us as well as the shipping provider, so we can help to solve this problem.
Please note that all of our products have factory warranty as well we offer 30day money guaranty
Tracking Information
If you need any updates or information about your order status please contact us and we will update you with the order status.
As soon as your product is shipped you will receive a tracking number where you can track your order with the shipping provider
Item not arrived
If your item did not arrive please contact the shipping provider. Only then contact us.
Item is Missing
If item is missing please contact us so we can take appropriate steps
Shipping Providers
Our Shipping providers Are: USPS, UPS, Fedex, DHL
International Shipping Policy
Please contact for Pricing
Shipping Address: Diopte
1 E Erie St
Ste 525 Unit #2153
Chicago, IL 60611
United States